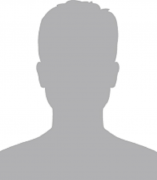 Kristen Belcher, MPH
MCH Doctoral-level Trainee
Pronouns: She/Her/Hers
About
Kristen served as an ASPPH and ORISE fellow at the Centers for Disease Control and Prevention (CDC). She worked on the development of interactive tools and resources for the prevention of youth violence. She also worked as an intern at the Louisiana's Office of Public Health (OPH) within the Children's Special Health Services (CSHS) program. Her role consisted of the development of communication materials for families of adolescents with special health needs related to healthcare transition planning and the navigation of health insurance plans.
Her area of interests within maternal and child health are domestic violence, sexual violence, and adolescent health.
Kristen's academic goal is to explore how other historical, social, and cultural factors impact the relationship between gender norms and sexual violence among adolescents of different racial/ethnic backgrounds.
Fun Fact- She is an avid podcast listener, who also loves trying out different types of foods, recipes, and cuisines.