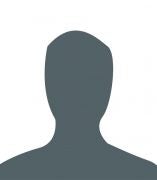 Lauren Dillion
MPH in Maternal and Child Health
Pronouns: She/Her/Hers
About
Lauren Dillion has served as an intern at the ARC Maternal and Infant Program in Madison, WI. She was also an assistant early childhood education teacher at St. James Catholic School in Madison, WI.
She is interested in pregnancy care and the type of access and resources provided during the prenatal and postpartum periods. She is also researching ways to alleviate the rates of high infant and maternal mortality, especially among Black populations. Another interest of hers is in reproductive justice and ensuring that individuals know what it means and how they can achieve it.
As a second-year MPH student in Maternal and Child Health, Lauren hopes to gain as many personal and professional connections as she can. She also hopes to develop the skills she needs to advance in her future career. Lauren's future professional goals are developing everyday with the more she learns but overall, she hopes to become an expert in her field to make the changes that are necessary.