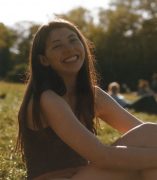 Lucero Kendall
MPH in Maternal and Child Health
Pronouns: She/Her/Hers
About
Kendall Lucero has worked as a research assistant at the University of Chicago with the Logan State Correctional Facility population to assess women's pathways to incarceration and the impacts of incarceration on parenting. She has also consulted with physicians at a cervical cancer prevention clinic in Cape Town, South Africa to evaluate the viability of a database for patient colposcopy data.
Kendall's interests lie within LGBTQ+ health disparities, reproductive health from a justice perspective, and global health.
After finishing her MPH, she would love to work abroad working for an NGO or research institution on reproductive health issues.
Fun Fact- Kendall has also recently adopted a three-month-old kitten named Bree with her roommates. Bree is a bright orange ball of fire and energy.