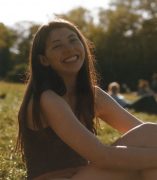 Kendall Lucero
MPH in Maternal and Child Health
Pronouns: She/Her/Hers
About
Kendall Lucero has worked a variety of jobs in the healthcare sector, most recently as a COVID-19 Contact Tracer and as a postpartum support doula.
Kendall's interests lie within maternal health, global health, and reproductive justice. After finishing her MPH, she would love to work abroad working for an NGO or research institution on reproductive health issues.
Fun Fact- Kendall started learning French during quarantine and hopes to one day be multilingual.