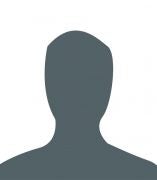 Ashlee Van Schyndel, MPH
MCH Doctoral-level Trainee
Pronouns: She/Her/Hers
About
Ashlee has held many research and leadership positions which include the following:
National Storyteller for Planned Parenthood Federation of America Class of 2020
Legislative Fellow for Planned Parenthood of Indiana and Kentucky
Research Liaison for IDEAS xLab
Graduate Research Assistant at University of Louisville
Sexual Assault Victim Advocate for Outagamie County Sexual Assault Crisis Center
Additionally, she currently serves as the Student Assembly Governing Councilor and AJPH Editorial Board Representative for the American Public Health Association.
Her areas of interest are within sexual violence, sexual and reproductive health, health policy, LGBT+ health, working conditions on health, and health outcomes.
Professionally, Ashlee is interested in being able to produce the evidence in "evidence-based practices" while also serving as an advocate for social justice policies around sexual violence. Ideally, she would like to work for a think tank upon graduation.
Fun Fact- Ashlee is a former primatologist who used to do research with lemurs and howler monkeys.
Selected Publications
Lexington, & Schyndel, A. (2020, July 15). I don't want my employer making decisions about my birth control, do you? Retrieved December 10, 2020, from https://www.kentucky.com/opinion/op-ed/article244136027.html
Selected Presentations
Van Schyndel, Ashlee. (2020).  Impact of health insurance status on HPV vaccine uptake in adolescents. To be presented at The Annual American Public Health Association Meeting 2020, Virtual.
Salunkhe, Sonali; Ford, Nicole; Van Schyndel, Ashlee; Brown, Aishia; Edmonds, Theodore. (2020, October). Culturally-responsive interventions for youth emotional wellbeing: A mixed-method approach. To be presented at The Annual American Public Health Association Meeting 2020, Virtual.
Lexington, & Schyndel, A. (2020, July 15). I don't want my employer making decisions about my birth control, do you? Retrieved December 10, 2020, from https://www.kentucky.com/opinion/op-ed/article244136027.html