Illinois Birth Justice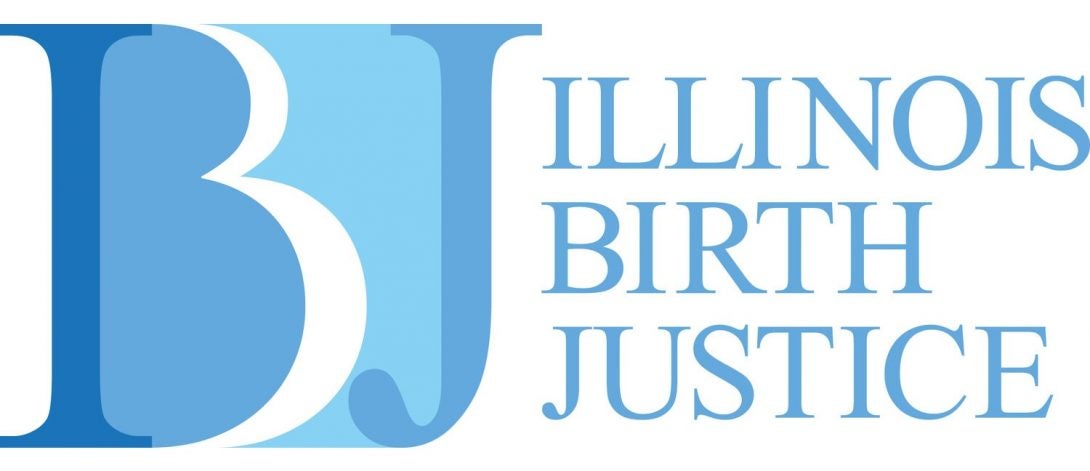 The United States incarcerates more people than any county on earth. We are 5% of the world population, but our prisons and jails hold 20% of the world's incarcerated people.  Mass incarceration has had a devastating, intergenerational impact on individuals, children, families, communities. In particular, the impact of incarceration during pregnancy is profound, impacting families and communities over the life course and across generations.
Illinois Birth Justice (IBJ) was founded in 2015 to support justice involved pregnant and postpartum women in Illinois' prisons, jails. Since the 1970s, in Illinois and throughout the United States, the numbers of justice involved, incarcerated women have soared.  As more and more women are swept into the criminal justice system, the nation and our state has seen an unprecedented rise in the numbers who are pregnant when arrested or sentenced. The overwhelming majority of incarcerated women are parents of minor children and many are the sole supports of their families.
IBJ came into being because one remarkable person, Beth Isaacs, an individual with extensive background in maternal child health care and programming, had a personal experience trying to assist a friend's incarcerated daughter. This experience led her to look beyond one struggling mother and to consider the issue of female incarceration per se. Beth brought together a diverse, multidisciplinary group to work on issues pertaining to pregnancy and parenting behind bars.  For Beth and for the founding members of IBJ, female incarceration was a neglected issue, nested in the greater social and public health catastrophes of racialized mass incarceration, longstanding community neglect, and disinvestment in communities of color.
IBJ's aim is to support pregnant and parenting women, their families and children, while simultaneously working to reduce the number of women in carceral settings. To that end, IBJ has worked on many fronts.  We created a program that put doulas into the pregnancy tier at Cook County Jail. We helped develop policies and organized material support for women who wished to breastfeed while incarcerated in Logan prison and Cook County Jail. IBJ was part of a state-wide coalition that successfully advocated for changes in the conditions under which incarcerated women gave birth. Key legislation was passed to allow support persons to be with incarcerated birthing women, and other legislation severely limited the number of women who gave birth while incarcerated. There were, and are many other projects and initiatives. The work goes on.
The issues facing justice involved women continue to change, and IBJ is transforming too. This year Illinois Birth Justice transitioned from being a free-standing organization to one affiliated with the Centers of Excellence in Maternal Child Health (CoE-MCH) at the University of Illinois School Of Public Health (UIC- SPH) and the University of Minnesota (UNM). The latter CoE has extensive experience with prison doula work and with advocacy for justice involved women. Under the leadership of Dr. Ellen Mason, adjunct faculty at UIC CoE-MCH and a founding board member of IBJ, and Dr. Rebecca Shlafer, Assistant Professor at the UNM CoE-MCH, and a nationally renowned researcher and advocate in the field of female incarceration, exciting, ground breaking, cross cutting work is taking place, through the efforts of faculty, students, women with lived experience of incarceration, and other stake-holders. IBJ at UIC welcomes all who are interested to join us in this critical, intersectional work on behalf of women in jails, prisons, detention centers and other carceral conditions. To paraphrase Dr. Martin Luther King, IBJ is working to bend the arc of moral universe towards health and justice. IBJ invites all interested persons to be part of the work. Contact us at illinoisbirthjustice@gmail.com if you have questions or are interested in becoming involved.
More IBJ information will be coming soon!