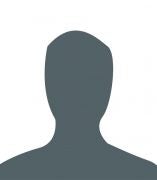 Abi K Bloedel
MPH in Maternal and Child Health Epidemiology
Pronouns: They/them/theirs
About
Abi is interested in the education and integration of consent practices into health care as a way to reduce inequity.
They are interested in the collection and analysis of data to create policy and practice changes within maternity care systems while working in a program that is team-oriented, practical, and social justice driven.
Fun Fact- Abi wants to learn how to surf!
Selected Presentations
"Who is Dying to Live: The Disproportionate Maternal Mortality Rate of
Black Women Versus White Women in Chicago"
School of Public Health, University of Illinois at Chicago
Pre-Matriculation Program
August 2020
"Consent and Childbirth: How Neoliberalism and the #metoo Movement Continue to Fail Birthing People"
Center for the Study of Women, Gender, and Sexuality Symposium
Northern Illinois University
April 2019
"Consent Culture for the Birth Industrial Complex"
Center for the Study of Women, Gender, and Sexuality Symposium
Northern Illinois University
April 2018
"Exploring Polyamory Online: Ethics, Relationships, and Understanding"
in Sex in the Digital Age
2018