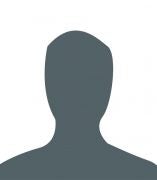 Allissa Desloge
MCH Doctoral-level Trainees
Pronouns: She/Her/Hers
About
Allissa Desloge is a doctoral student in the Community Health Sciences department, concentrating in Maternal and Child Health. She received her B.A. in Public Health from the University of South Carolina (2017) and her MPH in Health Policy and Global Health from the Yale School of Public Health (2019). While at Yale, Allissa was a graduate fellow for the Connecticut Commission on Women, Children and Seniors (CWCS) where she assisted with advocacy efforts for the Connecticut Paid Family and Medical Leave Program and the Medicaid Reimbursement for Doulas Act. Her thesis examined barriers and enables scaling up Group Prenatal Care (GPNC) in the US.
Her previous work experience has intertwined maternal and child health with noncommunicable diseases (NCDs) such as diabetes and mental health. She has interned with the World Health Organization where she reviewed national policy plans and implementation research projects that aim to improve health outcomes throughout the lifespan. Most recently, she spent a year in Melbourne, Australia undertaking a fellowship to improve her research skills in implementation science and psychosocial outcomes. While in Australia, Allissa also spent time at a non-profit that provided doula services to women in underserved communities where she was able to conduct evaluation surveys aimed at understanding the impact that doulas can have on birth experiences.
Currently, Allissa is working as an RA for Dr. Crystal Patil in the UIC College of Nursing on a research project titled "Group Antenatal Care: Effectiveness for Maternal/Infant and HIV Prevention Outcomes and Contextual Factors Linked to Implementation Success in Malawi.
Allissa's interests in maternal and child health are maternal mental health, continuity of maternal care, maternal and child health policy, and noncommunicable diseases during pregnancy.
Allissa is excited to begin her PhD journey by diving back into coursework and working as a teaching assistant. She hopes to gain the resources and knowledge to pursue dissertation research in examining different models of maternal care and their impacts on women's psychosocial health outcomes
Fun Fact- Allissa conquered her fear of heights by bungee jumping off of the original bungee jumping site near Queenstown, New Zealand.